Core Recycling Equipment
We have created a more efficient method of core gluing. Our technique restores the cores to homogeneous units with optimum strength. This gluing process has become increasingly common, as the reuse of cores results in cost savings, improved working conditions as well as reduced environmental impact.
Efficient core gluing can be integrated into a paper mill process and customized in various ways, depending on the requirements and prerequisites. 

This technique is one example of how Core Link utilizes its long-term experience creating new methods that increase productivity in the paper industry.
---
Core Recycling Paper
USE WASTE AS A RESOURSE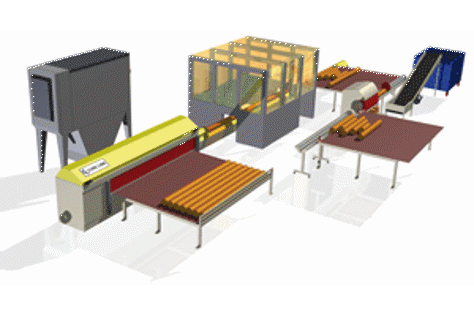 GLUING WASTE TO USABLE CORES

---
Core Recycling Tissue
An important step in improving core savings in Tissue Core Handling is the Core Link patented core joining cell where shorter cores after clean cutting are glued together to form new, longer cores which are cut to the required length.
Adding Core Link's proven core handling equipment like robots, conveyors etc., we can create systems which provide full automation and connect easily with the Tissue mill's logistics. Use of cart designs and robot served core storages create buffers to even out the variations in the core flow.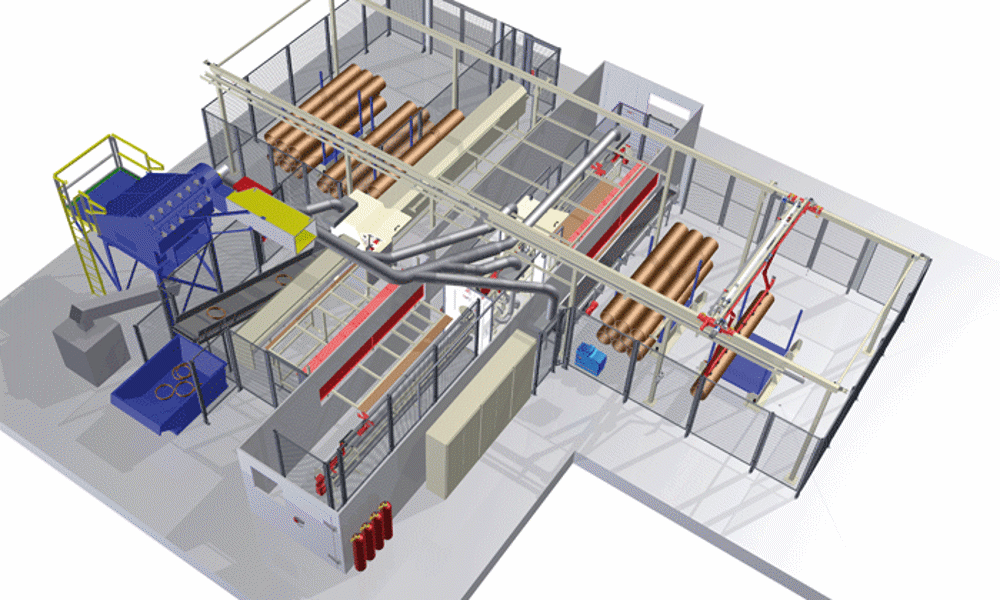 3D View of Automatic System with Robot Picking used Cores
from Carts and Delivering Recycled Cores to Carts on the Other Side
Principle
Female and male cones are milled in the ends of the clean cut cores whereafter adhesive is applied on the male cone's surface and the two cores are pressed together. The joined core is extruded as long as needed.
Core Link's patented system cuts both the cones with the same tool assuring parallel surfaces to obtain maximum joint strength.
Elimination of damaged core ends will improve turn-up and converting efficiency.
Core joining can reduce the new core purchases by 70%-80%.